Plasticgard - Protection for Plastics
---
Plasticgard protects against dirt and calcium deposits on plastic surfaces.
The product is water repellent and provides tack-free drying.

Plasticgard protects treated surfaces against new, stubborn dirt, eg Lime, moss, algae, atmospheric pollution, and the smallest dirt particles. Dirty water can not accumulate in the matrix (structure). The coating is permanent. Plasticgard has a long-term effect, is UV-resistant and temperature change and can not be removed by water, alkaline and acidic cleaners.

This plastic protection guarantees that any plastic retains its original transparency and cleanliness permanently. The product is non-yellowing and wear. Surfaces which were coated with Plasticgard are easier to clean, can further extend the intervals between cleaning the surface to be cleaned much more.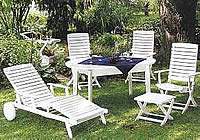 water-repellent

dirt-repellent

limescale

weather protection

UV - weather resistant to mildew


Applications
Plastic products, plastic surfaces, etc.